Back

Strategic Digital Marketing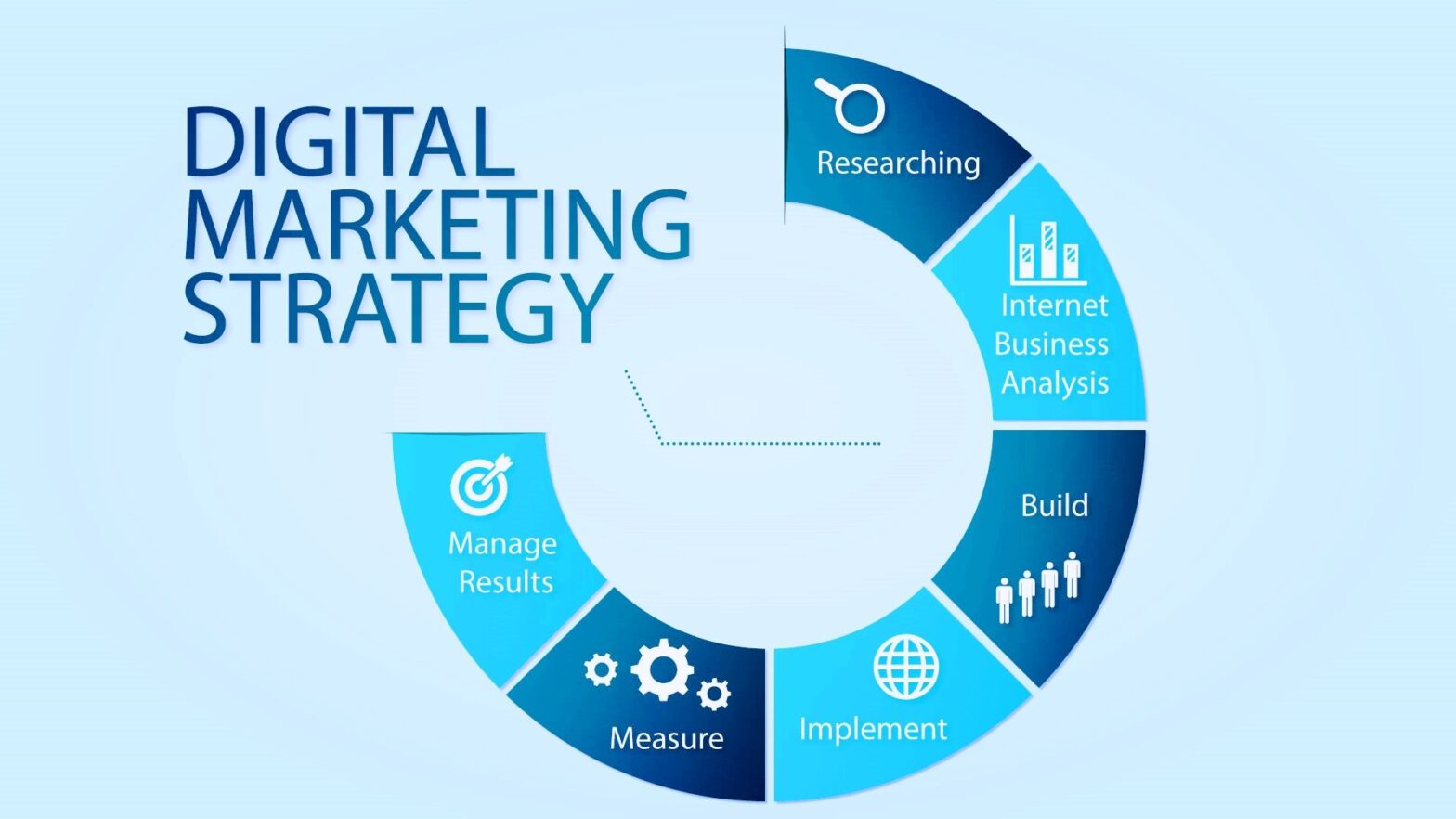 The Power of Digital Marketing  [the holy grail to exponential sales revenue]
Applying strategic digital marketing tools to your enterprise's marketing mix is essential. In this post, you'll learn what digital marketing is, considerations on what to use and how you can apply strategic digital marketing in a business to business (B2B) environment to turbocharge sales revenue.
We will review four prominent digital marketing platforms, explain how they work, and how these can be applied in a  b2b enterprise to deliver growth in sales volume and market share.
What is a Digital Marketing Strategy
A digital marketing strategy (or strategic digital marketing strategy) utilises the varying online digital platforms to laser target buyers of products or services.
Set performance benchmarks
As a starting point when considering your digital marketing channel, set your acquisition goals to the platform being adopted.  Also 'ensure' you have a clear profile of your customer.
Set a budget, apply any costs and align them to your digital marketing strategy, apply time frames and then implement your strategic digital marketing plan to the chosen platform. I have provided an overview below to some key digital marketing platforms.
You may, for example, aim your performance outcomes convert thirty per cent of leads into sales, or increase our enterprise's leads by twenty-five per cent and secure sales of x dollars for the campaign.
Tracking Digital Marketing Performance
Having worked in both traditional marketing platforms including print, radio and television and now extensively in digital media, the beauty of digital marketing is you can attain a clear correlation between investment and outcomes.
Digital marketing platforms allow greater tracking tools to draw data, to monitor and measure the performance of your strategy.  These analytical tools are gold for an enterprise or digital strategy manager overseeing a digital campaign.
Four Effective Digital Marketing Options [how to use them]
There are numerous digital marketing platforms to assist an enterprise in marketing their offerings. For this post, I'm unfolding four proven digital marketing platforms we work with. They're used as either stand-alone tools in a campaign or integrated with other facets in the marketing mix.
Email Marketing

Search Engine Optimising (SEO)

Pay per Click (PPC)

Social Media Marketing
Email Marketing – What is Email Marketing?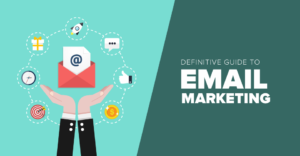 Building relationships with new clients and retaining relationships with existing clients is crucial. Email marketing utilises your enterprise's database to communicate your enterprise' products or services to your existing customer base.
Email marketing is powerful in delivering additional support for your sales team, by actuating touchpoints of communications between client and company.  The platform can be highly automated, personalised and measured.
Updating clients in any number of sales channels, for example, a unique service offering that value adds an existing product you may have sold them. The updated campaign is simple to create,  schedule and automatically deliver with merged fields within the content to select business contacts.
Strategically targeting customer profile aspects or perhaps geographical locations with specific selected product or service offerings is simple. These features are a powerful support to company sales and marketing efforts, or as stand-alone to reach out to simply engage with your customers.
Six Benefits to Email Marketing
1. Personalised – Email marketing can be broadcast to multiple recipients with a click of a button and be highly personalised in both subject line and client attributes such as their titles, company position, name, location to name a few.
2. Free Delivery – beyond the initial investment in a quality platform and set-up time to script your message, deliver of 100's if not 1000's is free. There are many quality platforms, all offering numerous features, in addition to free platforms that offer limited recipient delivery.
3.Tracking and Performance Capabilities – As with many of the digital marketing platforms like search engine optimisation or pay per click advertising, email marketing is highly transparent in its performance capability.
A few metrics that can be tracked in a digital marketing email campaign
The recipients who click onto and open your emails
What links within your email were clicked onto by the recipient ( this helps to gauge the performance of varying segment in your communications
Shares with social media
The numbers of un-subscribes with each campaign
Enquiry rates for more information, or sales volumes per campaign
4.Nurture qualified leads to sales – companies generally have multiple clients across multiple market segments and are at varying stages of the buying cycle. Your digital marketing campaign can be timed to deliver at any given period without being present.
Pending where your client sits in the sales funnel, example new prospect or ready to buy, auto transponders in your emails can trigger additional correspondence of either client or your sale team to deliver call-to-action activity.
5.Website Traffic – your website is the shopfront of your business. Within your website, both new prospects and existing clients can be directed to your website to gain additional information on product or service offerings. Both web traffic and time spent on your site (bounce rate) are important metrics for digital marketing data.
6.Grow Business – when adopted, set-up and applied correctly email marketing is an extremely powerful tool in growing your business. From support to your sales team, providing updates to product and service offerings, to developing relationships, digital marketing with email delivers massive returns on investment.
We look to your comments on how email marketing has given value to your business, drop us a comment and let us know. If you would like guidance on setting up an enterprise version platform contact us via the below form.
Search Engine Optimisation (SEO) – What is SEO
In a simplified form, search engine optimisation (also known as SEO) is a strategy used to enhance an enterprise's website positioning in the search engines ( example Google, Yahoo and Bing) when various user search terms are lodged into the search bar.  The resulting SERP's ( search results
The results of a well-optimised website will see potential customers from your target market click onto your website. This is because your website's ranking slowly climbs to the positioned in the top 10 positions ( page 1) of the organic results when these search terms are administered.
Tip to Search Engine Optimisation (SEO) my Website
Search engine optimisation cannot be done overnight or a couple of weeks. Good SEO will see solid rankings within six-eight months pending the competitive nature of the chosen keyword phrases.
"Globally, users of the internet have gone from 1.971 billion people in September 2010, to 4.833 billion people by June 2020 (source internet world stats)  

These people have access to  1.72 billion websites (source- World Economic Forum) to access information or buy products, services or connect with others"
Optimisation to Secure Premium Keyword Ranking [3 basics]
1. Keyword Analysis and Selection – considering the end-user, its crucial to consider what search term they may use to find the products or services your business offer. Create a list.
SEO specialist would analyze these keywords using varying keyword tools to gain insight into their relevance and competitiveness to that of other websites competing in the same domain. Your final keyword list forms the basis of on-page optimisation where these keywords are integrated into the site's page content.
These keyword phrases will also form the benchmarks to successfully secure the ranking of these search terms. Keep in mind, more competitive search terms (keyword phrases) the harder it will be to secure high rankings for your site. Keyword analytical tools can determine these factors when conducting SEO for your site.
2.On-page Website Optimisation – On-page optimisation assists search engine bots (search engine software that crawls your site) to register your site content and draw that data when a prospect searches given terms.
Keywords – The clearer and more concise you can make your page content's subject matter, with integrated keywords the better chances you will have for rank improvement. On the page, it's important to integrate your list of search terms into page copy. Again this needs to be relevant to what you offer.
Stuffing keywords into page content is not recommended and your site will most probably get penalised in ranking.
Title tags and meta tags – this information is integrated into each web page 'backend'. Many new websites have the capabilities for meta-information to added via the content management system.
Title tags and meta tags assist search engines to better understand your pages for ranking site content while offering the resulting information about the site, in the query search results.
These search results are known as SERP's (search engine results page).  Keyword phrases on your site are crawled by search engine bots, filed on the search engine servers and delivered as SERP's in the search result pages presented by Google, Bing or Yahoo.
Site Structure and Usability – another key component to SEO is the website's technical ability to both allow search engine crawlers to successfully crawl the site to index content and, the end-user experience with the site.
For successful strategic digital marketing, on-page SEO capabilities of the website need to be of high standards to assist high ranking.
SEO specialist looks to website elements including site architecture, dead pages/broken links, duplicate pages, crawl errors and website load speed times to name a few. Search engine bots crawl webpages for usability.
Poor usability translates to poor user experience. This in turn will see websites penalised in the ranking, while good usability will see improve ranking.
Stated earlier, all things in digital marketing can be measured. A good SEO specialist will integrate software to measure your site's performance. With Google Search Console, for example, webmasters will gain data on the website's indexing status and draw optimization visibility data of the website
Giving insight to website performance for marketing manager/ owers,  Google Analytics, when added to your website delivers 3-dimensional marketing performance data about site visitors. This also helps guide the websites' digital marketing strategy.
Off-Page Website Optimisation [what works in SEO]
Off-page search engine optimisation refers to elements that will assist in driving website rankings. Key to this strategy is link building with quality content.
Link building for SEO – link building is imperative to drive higher ranking for your digital asset. The major search engine Google, for example, look to the number of inbound links to your website to assist in ranking importance.
These are further analysed with quality scores to establish if the links are inbound from a relevant external site. This tells Google for example that many people are linking to this site as it gives value to their needs.
Good numbers of high-quality links from quality websites will see rank improvements.
That said, gone are the days' where webmasters were known engaged link farms to game the system. Google now analyse the relevance of links by also looking to the content of origin links to see assimilation of relevance to the subject matter on both sites.
Content (the new gold for SEO ranking) – SEO content can be built both on-site and off-site. Fresh content on-site, in the way of blogs (posts), play an important role in ranking. When search engine bots crawl your site, they seek new content that would be relevant to your offerings and the answer to search queries.
Beyond relevant quality content, sharing this information via external links from social media sites is important, which in turn demonstrate the inbound links to your site.
Video is another powerful part of your content building strategy. Hosted either on-site or off-site from video share platforms, quality videos cand deliver a professional appeal and authoritative look to a business and its products and services.   Quality content about your offerings result in social media shares of the same, will result in improved ranking.
3. (PPC) Pay Per Click [snapshot to value]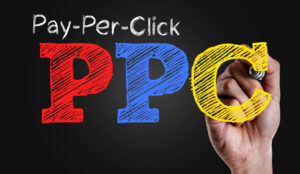 In simplified terms, when a search query is typed into the search bar, the searcher is presented with advertising (AdWords, display ads, video ads) which are aligned to the keywords that were searched.
The results are normally shown at the top, bottom or to the side of SERP's in the search page results. With digital display advertisements, the results can be shown in panels of any affiliate website who participate in presenting display ads. Video advertising can be tagged before a search video topic is displayed for the user to view.
PPC – Pay per Click Digital Advertising [five tips]
1.PPC Page 1 Position – using PPC advertising will get your site on pages 1 or 2 of  SERP's (page 1 – pending depth of budget and what your competitors bid for the same keywords).
If your website is not optimised for organic search (as outline in section 2) PPC will position your site there for as long as you run your paid search campaign.
2.Geo-Targeted Campaign – when setting up your campaign you can geographically target your ads to regions, states, country or globally. PPC ads can also be targeted to specific affiliated websites to secure the particular demographic of that website.
3.Pay per click is instant traffic – Once the campaign is set up the traffic generated from the campaign directed to the advertiser's products or services is instant. This element comes in handy for seasonal offerings, or the advertiser is looking to strengthen branding via, say display or video PPC.
4.Ad click Conversions – gaining clicks onto your PPC advertisements does not necessarily translate to a sales. Conversion rates can and do vary from industry to industry, product and service offerings and geo-targeting. Cost per click will also vary pending demand of the offerings.  Knowledge of the data analytical platforms is crucial to ensure return on investment.
Social Media Marketing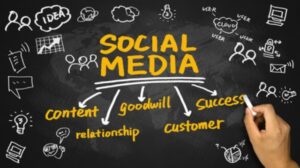 Social media marketing is the usage of social media platforms to promote an enterprise's product or services. In essence, these platforms provide another marketing channel for business to engage potential customers.
Each social media channel will enable the user to target specific users who use that channel to there-in engage with the business, build relationships and ultimately gain commerce.
Engaging Social Media – By being present in social media platforms, an enterprise can gain valuable feedback to products and services within the market, garner positive feedback and buzz or drop into the abyss from negative hype.
Think technology for example, how social post on social media may comment on the latest smartphone release, giving the manufacturer valuable feedback to strengths or weaknesses. This also works well to garner research to competitors, or general market trends.
Looking at social media platforms that provide a rating system. Delivering direct feedback to a business with service performance. Take hotels or restaurants for example, where star ratings and comments provide business owners with valuable feedback on performance metrics. That said, consider how your enterprise would leverage positives and manage negatives.
If marketing on social media, an enterprise need content creators (or engage content creators)  to nurture positive spin on the brand. Content such as blog posts, video, podcast, product reviews, infographics, case studies and white papers are some of the leading content categories being used in social media.
Video uploaded to YouTube, for example, to demonstrate an individuals expertise in particular subject matter, which then becomes shared by viewers, generating traffic back to the enterprise's site.
Think of Instagram, where influencers share a fashion brand through the buzz, driving sales for the product, or LinkedIn where expertise is shared amongst members.
Varying social media platforms have advertising platforms for business to tap into its user base.  Expect to see these strategic digital marketing, user interfaces where data can be accessed to profile your market, set budgets and initiate digital marketing campaigns.
Concluding
Marketing is all about matching the buyer to the seller. To achieve this marketers must have the clarity to whom their buyers are and why their customer buy. An existing business2business / business2consumer should have a clear customer profile.  A new enterprise should conduct an analysis to profile the market they trade in before structuring and delivering their marketing message to any medium.
In today's highly competitive market place, a savvy business owner should look to multiple marketing channels to grow revenue and sustain a long term profitable business. Digital marketing offers new and existing business another marketing channel to gain new clients and grow revenue.
Given the reach of digital media and its capability to profile users, an enterprise can now tap into the data each digital marketing platform provides, and draw from its analytics to make valued decisions.
This is a major benefit to draw from when using digital marketing. Please feel free to share this post or add a comment below.
Greg Robins MBA, Dip Mkting
Get the lowdown on a strategy to grow Business.
Get Bi-Weekly insights! Subscribe Now