Back

Data Analytics Improves Company Market Position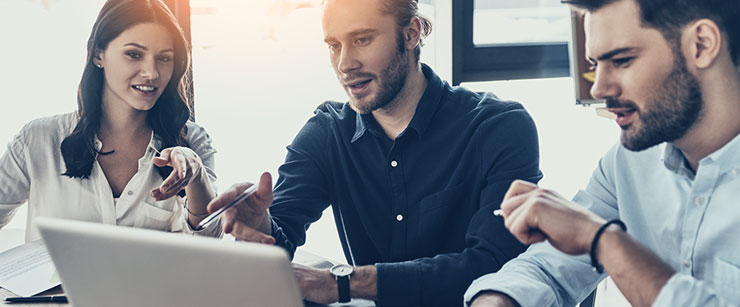 Applying Data Analytics to Improve Business Productivity
Companies both small and large house extensive amounts of data across all business units. This data is stored across multiple data systems within accounts, sales, marketing, inventory to name a few.
Good data analytics assist the business in concluding better decisions, and close gaps in problems which in turn deliver robust business strategies. Examples include helping business better understand their customers' needs or develop better-targeted advertising campaigns and content. The outcome is improved bottom lines.
With the several examples above, data science is about solving problems and putting strategies and processes in place to capitalise on identified issues. When engaging a data scientistic it's important the company is needing or search for specific answers to issues they face.   A good data scientist will listen and question management to help in honing their analysis onto areas that will be effective in gaining insight into the problem.
Data analysts' have to work effectively across all business units in organisations and not be restricted to silos. In addition, data analysts ensure business owners are conversant to some level in data science. They provide an understanding of what data analytics will achieve and what processes are taken to achieve outcomes. This, in turn, allows more collaborative work systems that drive outcomes.
A good data analyst will jointly decide with management what problems the company are seeking to solve.  This will ensure that data analysis is narrowed down to specifics which then improves efficiencies of your data scientist.
In some cases, a data analyst may find inconvenient truths hidden in the data. Examples can include uncovering unwelcome inefficiencies in business processes and practices. Good management will stand above this, given that ultimately the objective is to uncover issues and problems and improve the business.